Thorn Contractor Guide 2020
Fast. Simple. Affordable.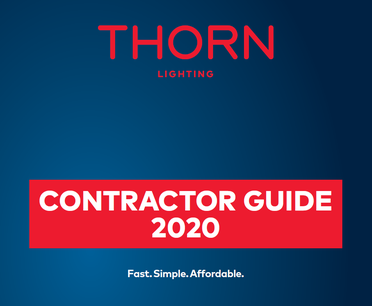 We are pleased to announce the release of our new Thorn Contractor Guide 2020. 
This handy Guide contains the latest contractor product range for Indoor, Outdoor and Emergency products. It also contains: product images, installation details, dimensional data, an easy to use ordering guide and a product application guide to make choosing the right product easier.