The latest product launches from THORN Edition 1/2020
May 07, 2020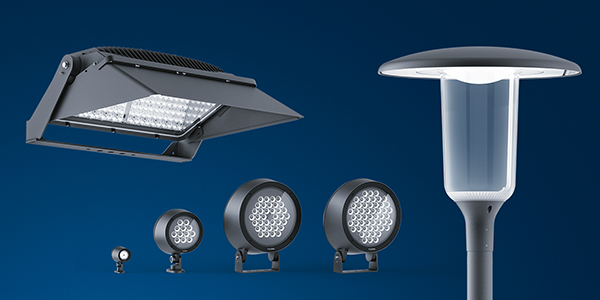 THORN's latest product launches offer new possibilities for urban spaces, sport application and many more.
Enjoy discovering our product launches and improvements.
Aerie - Today's technology in a timeless package

Aerie is the new post-top luminaire that brings a breath of fresh air to urban spaces. Aerie fulfils the diverse lighting requirements of urban centres, while achieving a unified look.

Champion - A rising star in spill light control

Powerful, flexible, energy-efficient – Champion is all those things and more. Available with two visors and three light distributions each, Champion combines quality optics with flat glass technology to stop spill light in its tracks. With its "no tilt" mount, it also doesn't leave sky glow a chance. It is an excellent choice for wide-ranging refurbishment projects – at sports facilities and numerous other applications.

COMING SOON

Contrast - A new generation

Contrast empowers users to reveal architecture and the urban environment at its very best. This new series of luminaires ranges from super-compact spotlights to powerful floods. It's a great all-rounder, but it's also ready for the most challenging tasks.
Improvements to the THORN range
Aquaforce Pro is now extended with bmLINK.
In the system, control and connectivity segment, the installation of luminaires has never been quicker and easier than now, thanks to our new InCity RF Controller.
Altis offers new optics, colour temperatures and accessories.
From now on, Orus LED achieves better efficiency, higher performance, longer durability and is available with additional colour temperatures.
← Back to overview