Thorn will participate in The Stadium Business Design & Development Summit in Liverpool and Manchester, 31st October to the 2nd November.

As for the first time presented at Light + Building 2016 we would like to introduce our new product launches Spring 2016 to you.
Wembley Stadium, UK

Thorn and Wembley Stadium Bringing light to Wembley's world-class sport and events

Celtic Way, UK

A Thorn Lighting scheme is putting the spotlight on Celtic Way, the iconic new thoroughfare that leads to the main entrance of Celtic Park – the home of Celtic Football Club.
Thorn launches Urba Deco, a versatile, decorative Cityscape lantern with unique shape.

Thorn launches high performance general purpose LED floodlight Areaflood Pro.

Thorn launches IQ Wave, an innovative recessed LED luminaire for high performance in office applications.
Most Popular
Slim and aestheticly pleasing bathroom luminaire developed to comply with today's contemporary demands on design and technology

Recessed compact fluorescent / discharge downlight with a Ø240mm cut-out and asymmetric optic for true wall washing

The Omega Circular is an extension to the Omega family which offers the freedom to change the geometry of the space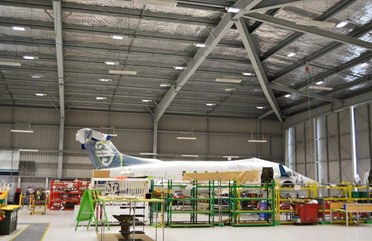 A switch to LED lighting and utilisation of daylight dimming reduces energy consumption by up to 66% and lowers maintenance costs.