As for the first time presented at Light + Building 2016 we would like to introduce our new product launches Spring 2016 to you.

Electric Products (NZ) Limited was founded in 1936 and subsequently purchased by Thorn Lighting.
Wembley Stadium, UK

Thorn and Wembley Stadium Bringing light to Wembley's world-class sport and events

Celtic Way, UK

A Thorn Lighting scheme is putting the spotlight on Celtic Way, the iconic new thoroughfare that leads to the main entrance of Celtic Park – the home of Celtic Football Club.
Thorn launches Urba Deco, a versatile, decorative Cityscape lantern with unique shape.

Thorn launches high performance general purpose LED floodlight Areaflood Pro.

Thorn launches IQ Wave, an innovative recessed LED luminaire for high performance in office applications.
Most Popular
A range of IP65 rated LED luminaires for high quality low energy lighting in wet, dusty environments

A dedicated T16 (T5) luminaire designed to meet the higher demands of industrial applications

The original popular pack range fluorescent batten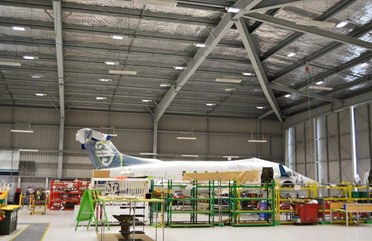 A switch to LED lighting and utilisation of daylight dimming reduces energy consumption by up to 66% and lowers maintenance costs.