Electric Products (NZ) Limited was founded in 1936 and subsequently purchased by Thorn Lighting.

Find out in our new Thorn brand video how easy Thorn makes great lighting for you. Our Executive Vice President Michael Ball talks about the current focus topics for Thorn as well as our product highlights for the upcoming year.
Wembley Stadium, UK

Thorn and Wembley Stadium Bringing light to Wembley's world-class sport and events

Celtic Way, UK

A Thorn Lighting scheme is putting the spotlight on Celtic Way, the iconic new thoroughfare that leads to the main entrance of Celtic Park – the home of Celtic Football Club.
Thorn launch new scalable Radio Frequency Outdoor Lighting Controls solution.

Thorn launches, a luminaire made for sport, suitable for HDTV broadcasting.
Most Popular
Pre-wired and unwired trunking units with patented 'toolfree' mechanical connection for continuous row luminaires

Suitable for surface or recessed mounting, this high pressure discharge luminaire has a hinged diffuser for easy access.

A recessed bottom access fluorescent luminaire with robust construction designed for high security applications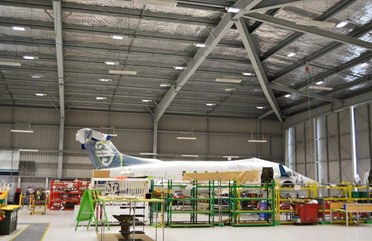 A switch to LED lighting and utilisation of daylight dimming reduces energy consumption by up to 66% and lowers maintenance costs.