Thorn will exhibit at Stadia and Arena Asia Pacific 2016 in Yokohama, Japan - September 26th to 28th.

Thorn will participate in The Stadium Business Design & Development Summit in Liverpool and Manchester, 31st October to the 2nd November.
Thorn launches Urba Deco, a versatile, decorative Cityscape lantern with unique shape.

Thorn launches high performance general purpose LED floodlight Areaflood Pro.

Thorn launches IQ Wave, an innovative recessed LED luminaire for high performance in office applications.
Most Popular
A range of IP65 rated LED luminaires for high quality low energy lighting in wet, dusty environments

Efficient LED spotlight range with interchangeable reflectors for spot and wide flood beam angles

Slim fluorescent luminaire with prismatic or opal diffuser for surface and suspended mounting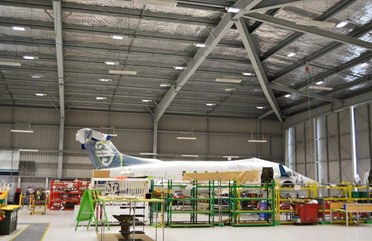 A switch to LED lighting and utilisation of daylight dimming reduces energy consumption by up to 66% and lowers maintenance costs.