An overview of all Thorn product launches for October 2017.

Thorn's dedicated tunnel lighting solutions can be seen in the Grieg Tunnel at World Tunnel Congress 2017.
Most Popular
A range of stylish retail LED luminaires for high power, high lumen output lighting solutions.

Surface mount linear fluorescent luminaire with simple construction

The practical choice for slim and efficient direct/indirect lighting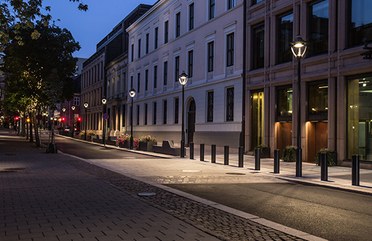 Thorn refurbishes City of Oslo lighting with efficient LEDs and smart controls.