An overview of all Thorn product launches for October 2017.

Thorn's dedicated tunnel lighting solutions can be seen in the Grieg Tunnel at World Tunnel Congress 2017.
Most Popular
A high performance impact resistant, IP65 proof range

FlexPak - Smart High Bay Lighting

A corrosion resistant IP65 range for use in all atmospheres laden with salts, acids and mineral oils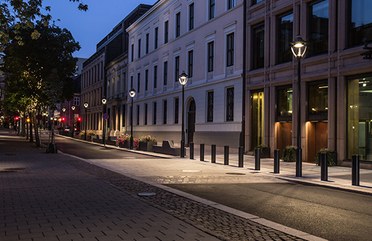 Thorn refurbishes City of Oslo lighting with efficient LEDs and smart controls.