An overview of all Thorn product launches for October 2017.

Thorn's dedicated tunnel lighting solutions can be seen in the Grieg Tunnel at World Tunnel Congress 2017.
Most Popular
A surface mounted fluorescent exit luminaire with robust steel construction designed for high abuse security applications.

Stylish luminaire for wall or ceiling mounting with low profile flared bezel and diffuser

A recessed security downlight designed for top access only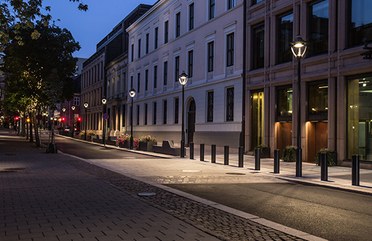 Thorn refurbishes City of Oslo lighting with efficient LEDs and smart controls.