And we can't wait to celebrate this with you

An overview of all Thorn product launches for October 2017.
This robust and high-performance LED street lantern brings comfort and safety to any road or street.

Designed for the toughest transport and industrial applications, Feroz effortlessly withstands heat, dust, moisture, impact and more.

With historic style and cutting-edge lighting technology, EP 445 brings you the very best of both worlds.
Most Popular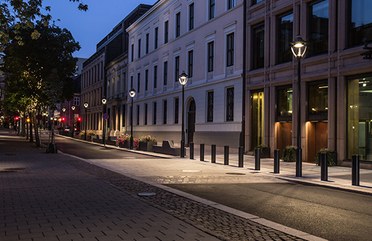 Thorn refurbishes City of Oslo lighting with efficient LEDs and smart controls.